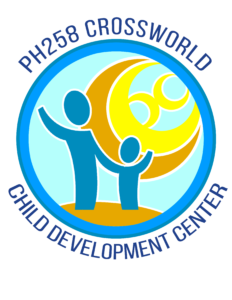 Christ Enthroned Church Inc. also known as CROSSWorld Church (Local name) is a church with a vision of authentic discipleship and intentional disciplemaking of a certain kind. The church has touched the lives of the people in the community through various ministries such as medical missions, bloodletting activities, small groups or life groups, children's ministry and etc. Christ Enthroned Church Inc. was founded on 1981 in Meycauayan City. Looking at the community, it seemed to be a progressive area at the heart of Meycauayan City since there are malls, markets, high-rise buildings, pawnshops and other businesses but the reality behind this is a poor community behind the progressive façade of the city. Most people in the community are minimum-waged, below minimum-waged earners and there is an unemployment rate of 15%. Also, there is a huge dilemma on out of school youth because most parents cannot send them to formal school due to their financial limitations. Majority of the population are also hesitant to seek help from health professionals since there is no available public hospital in the city. Realizing this current situation of the city, the church felt a need to do some more and really had the passion to help beyond limitations. Five years ago, the church senior pastor, Pastor Al Termulo already expressed the intention for Compassion Ministry but there was no available slot in our area. On March 2015, God opened a door for the church, the Compassion team presented the ministry in the church and on May 2015, the partnership was formalized, various training were provided and the Memorandum of Agreement was signed on August 2015.
Today, PH258 – CROSSWorld Child Development Center, a ministry under Christ Enthroned Church Inc. a.k.a. CROSSWorld Church, helps in the holistic development of children of Meycauayan and even some from Marilao and Bocaue, Bulacan through sponsorship program in partnership with Compassion Pilipinas. Children are supported through every stage of life, and are equipped to bring lasting change to their families and communities and they can be registered as early as age 3 and through age 9 and complete the program sometime between the ages of 12 and 22. As a church and through child development through sponsorship program of Compassion Pilipinas, we provide physical, emotional, socio-emotional and spiritual help to these children by providing safe, loving environment in which to learn and play in their weekly learning activities, educational opportunities both formal schooling and informal training, feeding programs, physical, health and dental screening and intervention, life-skills training, extra-curricular and service activities, worship services and livelihood programs for parents and family guidance. Most importantly, every child gets the chance to hear and respond to the Gospel message and discover God's incredible love for them.
PROJECT COMMITTEE
SENIOR PASTORS
PS. AL TERMULO
PS. CITAS TERMULO
MR. BERNARD ACE ADAON
MR. FRANCIS ANTHONY SORIANO
MS. MARITES CERTEZA
MS. MAY LACAYANGA
PROJECT STAFF
OIC PROJECT COORDINATOR – MS. RAQUEL ROYO
VOLUNTEER CASHIER – MS. MARIA VICTORIA VIDAR
OJT BOOKKEEPER – MR. PATRICK ALFONSO LILAGAN
VOLUNTEER CASE DEVELOPMENTAL WORKERS
MS. ROXANNE PALANGUE
MS. MAY LACAYANGA
DEVELOPMENTAL TEACHERS
MS. ANGELICA D. ESTRAÑO
MR. BERNARD ACE ADAON
MS. PAULINE JULIANE MORENOS
MR. JAN GABRIEL GODOY
MS. SHIANNE CLARKE BALANQUIT
MS. MARY ANN ONDRAS
MS. ERIKKA JULIANE CERTEZA
MS. TRICIA ANNE YANESA
MS. PAULINE GALICIA
MS. AIMEE CRUZ
MINISTRY OPPORTUNITY:
BE A VOLUNTEER, BE A DEVELOPMENTAL TEACHER!
Look for Ms. Raquel Royo
CROSSWorld Office Hours:
TUESDAY TO FRIDAY – 8:00AM TO 5:00PM
CROSSWorld Center L4468, Bulak St., Malhacan, Meycauayan City, Bulacan
PRESENT NUMBER OF BENEFICIARIES: 158